Coping with Fear
To date, the jobless rate during the USA nation wide lockdown is nearing 18 percent. Fear creeps in and surrounds us, ever changing on a daily basis. Today, our fears are numerous. Which bills can I not pay? What about the protests? Am I safe? What's more important 'economy and individual freedom' versus 'the pandemic and remaining at home'? What do we do with all this fear? Some are finding solace in prayer and spiritual practice. Others are writing …blogging, creating art..singing.
Marianne Williamson on Coping with Fear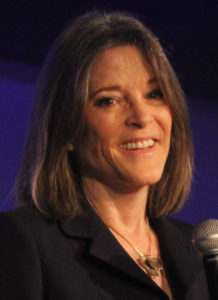 Sandi Dolbee, writer for San Diego Union Tribune interviewed Marianne Williamson, best-selling, self-help author. She says the first step to making peace with our fear is acceptance. She says. "It is appropriate to be depressed when a situation is this depressing. It is appropriate to be heartbroken when a situation is this heartbreaking. And it is appropriate to be horrified when a situation is this horrifying."
She continues,
"We also need to realize we're in this together, and third: "to realize that love is to fear, what light is to the darkness.
Where there is light, darkness cannot be, and where there is love, fear cannot be."
Marianne cautions us about going back to what we're referring to as "normal." To her, before this pandemic, we put short-term gain over long-term equity and our irreverence — toward the planet, animals and each other — was epidemic. "Normal is what got us here," she says.
She continues to express her philosophy, saying, "There are a lot of women who have been acting like little girls, who aren't going to be acting like little girls anymore. There are also a lot of men who have been acting like little boys, who aren't going to be acting like little boys anymore. This is going to mature a generation of Americans."
"It's painful. It's horrifying. It's tragic. It's heartbreaking. But ultimately, I think it will make us better people and it will make us a better country. And I think in that sense, our work will be to make sure that those who died will not have died in vain."